Proudly made in the USA, using the highest-grade machinery and materials, Petrosmith's entire product line exhibits the utmost in quality and reliability. When our quality is paired with our capacity to fill orders and deliver products efficiently, it's easy to see why so many clients partner with Petrosmith. Our dedication to these companies and their needs produces the energy that makes our economy run.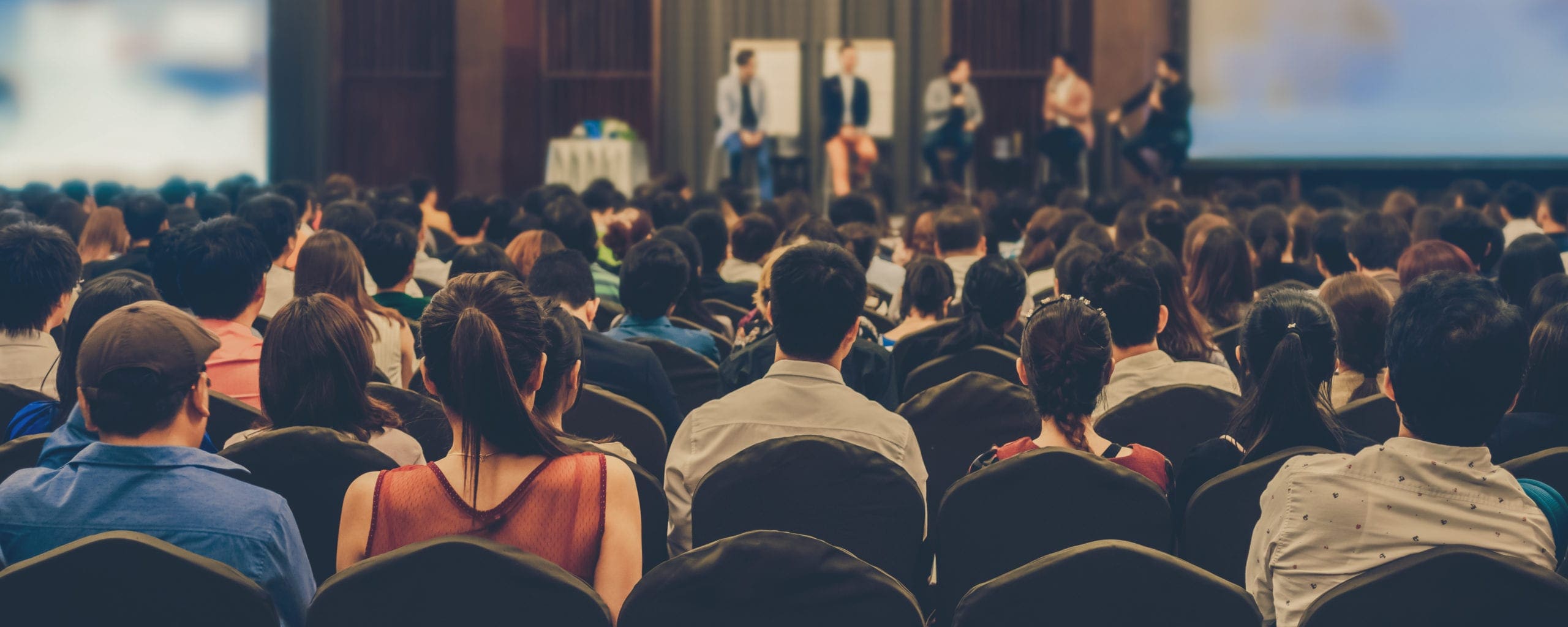 ABILENE AND FORT WORTH, TEXAS - Petrosmith, a leading provider of production equipment and oilfield tubular goods, has acquired the assets of Wellflex Energy Solutions, LLC ("Wellflex" or the "Company"), a leading engineering, procurement and construction management company.
November 20th, 2020
ABILENE, TEXAS - Petrosmith, a leading provider of production equipment and oilfield tubular goods, has acquired the assets of Lone Star Pipe & Supply, LLC ("Lonestar" or the "Company"), a leading supplier of high-quality tubular goods and threading services under the EZGO brand.
September 4th, 2019
New York, NY -- Blue Wolf Capital Partners LLC ("Blue Wolf"), the New York-based private equity firm, today announced that an affiliate of Blue Wolf Capital Fund IV, L.P., has acquired a majority stake in Petrosmith, LLC ("Petrosmith" or "the Company"), a leading provider of production equipment and oilfield tubular goods ("OCTG") to the domestic oil and gas industry.
February 12th, 2018
Whether you need a single product to complete a job or a customized, turnkey solution, Petrosmith's customer service experience is designed to give you the accuracy, efficiency and trust you need in a client/equipment vendor relationship. Petrosmith limits the number of contacts you will have in the process of laying out, designing, setting and hooking up your equipment, saving you time and resources. We can also send facility design experts to your location to give you detailed information and estimates concerning every part of your project. If your job requires Petrosmith to complete your project on-site, we won't leave until you are satisfied.
As a leading manufacturer in the oilfield services industry, Petrosmith is committed to protecting the health and safety of our employees while at the same time protecting and preserving the environment in which we live and work. This commitment begins with our upper management and permeates throughout the company to every business unit and employee. The Petrosmith EH&S Department is staffed by trained and certified professionals with varying ranges of experience in environmental compliance, safety, first aid and medical emergency response.
We will conduct our business in accordance with the highest applicable legal and ethical standards, while continually striving to improve upon every component of our operation.  We strive to have a positive impact on our employees, clients, public and the environment. To that end, we will continue to:
Comply with all applicable environment, health and safety regulations.

Seek to continually improve processes and working environments through innovative means, proactive interaction, inspections, training, and employee involvement.

Integrate EH&S into key business decisions including the design, production, distribution and transportation of our products and services.
Our goal is to further strengthen our processes and deepen our commitment in providing a safe, drug free, friendly, progressive workplace for our employees. We also strive to put our customers' minds at ease that they have chosen the safest and very best in the industry.
Employee training is of the utmost importance and critical in retaining a safe workforce. To that end, the EH&S Department has on-site facilities for conducting all training activities.  All new employees receive orientation and training prior to being introduced into the work areas, and ongoing refresher training for all employees is conducted on an annual basis.
Training includes:
Haz-Com / SDS

Fire Safety

JHAs

Pre/Post Task Plans

Confined Space Entry

Fall Prevention

PPE

Lock-Out / Tag-Out

Accident Reporting

Hazard Recognition

Machine Guarding

Permitting

Spill Prevention

Respiratory Protection

Forklift Operations

Hydrogen Sulfide
Petrosmith combines the latest in automated technology with years of expertise in the design, fabrication and refurbishing of oil and gas production equipment. Our Quality Management System mandates multiple checkpoints throughout the manufacturing process, ensuring all components are fabricated in accordance to engineering specifications and meet safety protocols. We employ quality technicians and inspectors in every operational area of our facilities.  We also employ a certified NACE inspectors for both our tank and vessel coating operations as well as our internal pipe coating operations.  NACE is the global leader in developing corrosion prevention and control standards, certification and education, and we are proud to have trained NACE personnel as a part of our organization.
Petrosmith is a service-oriented, technologically advanced company, dedicated to time-honored traits of efficiency and high quality in the design and manufacture of innovative, reliable products for today and tomorrow's oil and gas industry.
Our values include:
Hard work and dedication

Responsibility to the communities in which we operate

Accountability, trustworthiness, honesty, and integrity

Quality and innovation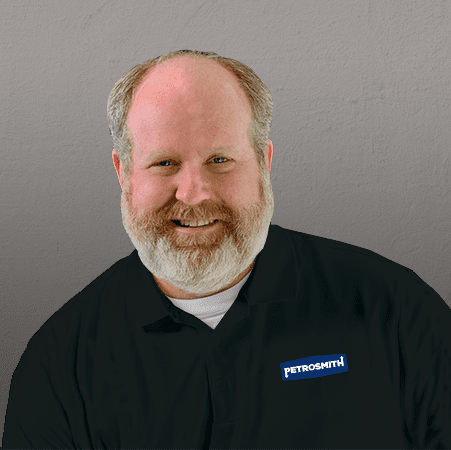 Chris Thomas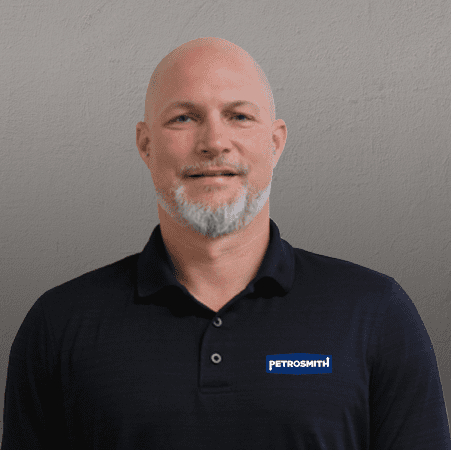 Michael Duffy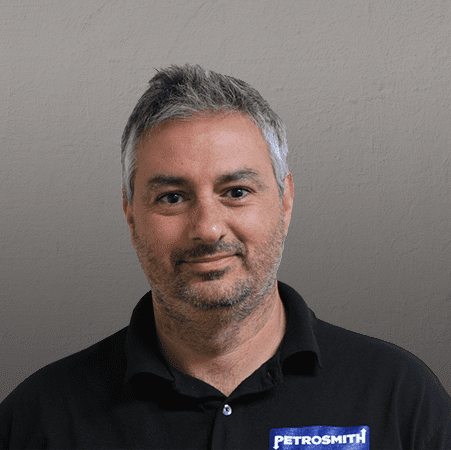 Jose Malvicino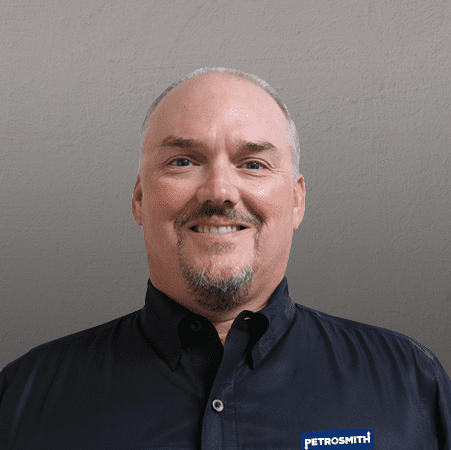 Matt Smith
Operations Manager – Pipe & Coating
We provide the highest level of professionalism, quality, safety and expertise in the industry.
Mailing Address
P.O. BOX 6291
Abilene, Texas 79608
West Texas Yard
10512 W County Rd 150
Midland, Texas 79706