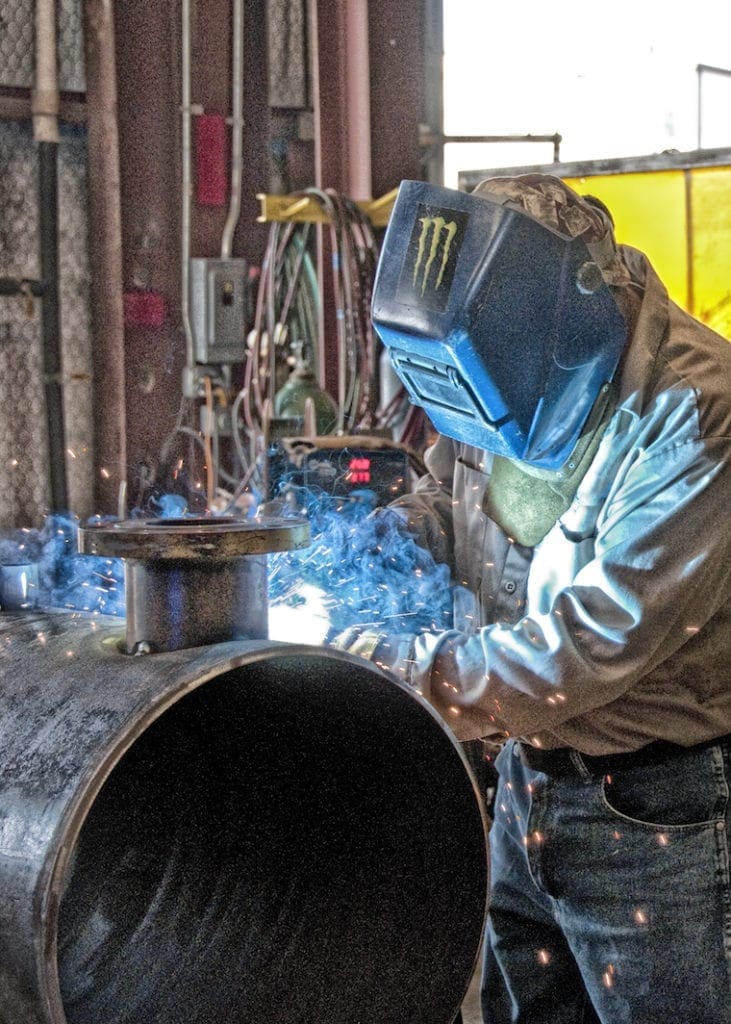 ModFlex is an engineered solution that offers our customers a cost-effective and repeatable method to efficiently construct their facility from standardized modularized equipment packages.  The process streamlines engineering, fabrication, and construction of oilfield production facilities in significantly less time than the traditional "stick building" approach.  The ModFlex project management team can turnkey the entire process and take ownership of the project, from initial design, through supply chain, fabrication, delivery and logistics activities as well as onsite civil services and full pre-commissioning of the facility. Our team of Petrosmith project management professionals, combined with world-class external partners, allows us to provide our customers a complete "cradle to grave" turnkey facility solution.
ModFlex enables customers to cut costs in manufacturing and operations, bringing the site online in a significantly reduced timeframe.  All the equipment is prefabricated modular and is assembled onsite without field welding.  This reduces crew sizes, installation equipment, and logistics expenses, while significantly reducing field construction time, and allowing wells to come online faster.   Production pad sites can be easily expanded as more wells come online, and the modular components can be removed and repurposed to new facilities as initial production drops off, further reducing capital expense, fabrication and construction timelines.
From designing an entire facility, to delivering a fully producing site in a fraction of the time, ModFlex by Petrosmith is the leader in integrated modular facility solutions.
The Modflex Lean Program outlines the approach used in our Modflex design to drive lean implementation and waste reduction strategies in design engineering. We refer to this as our Value Stream Optimization approach.  Design for Value and Design for Manufacturing are both a significant part of this methodology.
The results of these efforts allow for an exclusive commercial offering and ultimately an enhanced customer experience.  It eliminates constant change orders after a PO is placed and makes ordering future facilities or expansion modules easy, without a difficult estimating and proposal process.  This reduces the cost of additional facilities due to repeatability of the standardized design with true "plug and play" capability, with predictable cost and repeatable delivery schedules.
Mailing Address
P.O. BOX 6291
Abilene, Texas 79608
West Texas Yard
10512 W County Rd 150
Midland, Texas 79706