Petrosmith manufactures vessels for a variety of oilfield applications with regard to pressure control and product storage. We proudly make custom ASME Code or Non-Code vessels, constructed to the same rigorous quality standards. Our fabrication facilities, which sit on a 35-acre yard, make us capable of building, coating, painting and testing up to 15 vessels per day. We are able to build vessels to client specifications. Our facilities allow for a wide range of sizes, with vessels up to 12 ft. in diameter, 40 ft. in length, and up to 40 tons in weight, with pressure ranges up to 3000 psi. We are capable of providing both bare vessels, or fully accessorized, piped, and skidded vessel packages for your specific needs.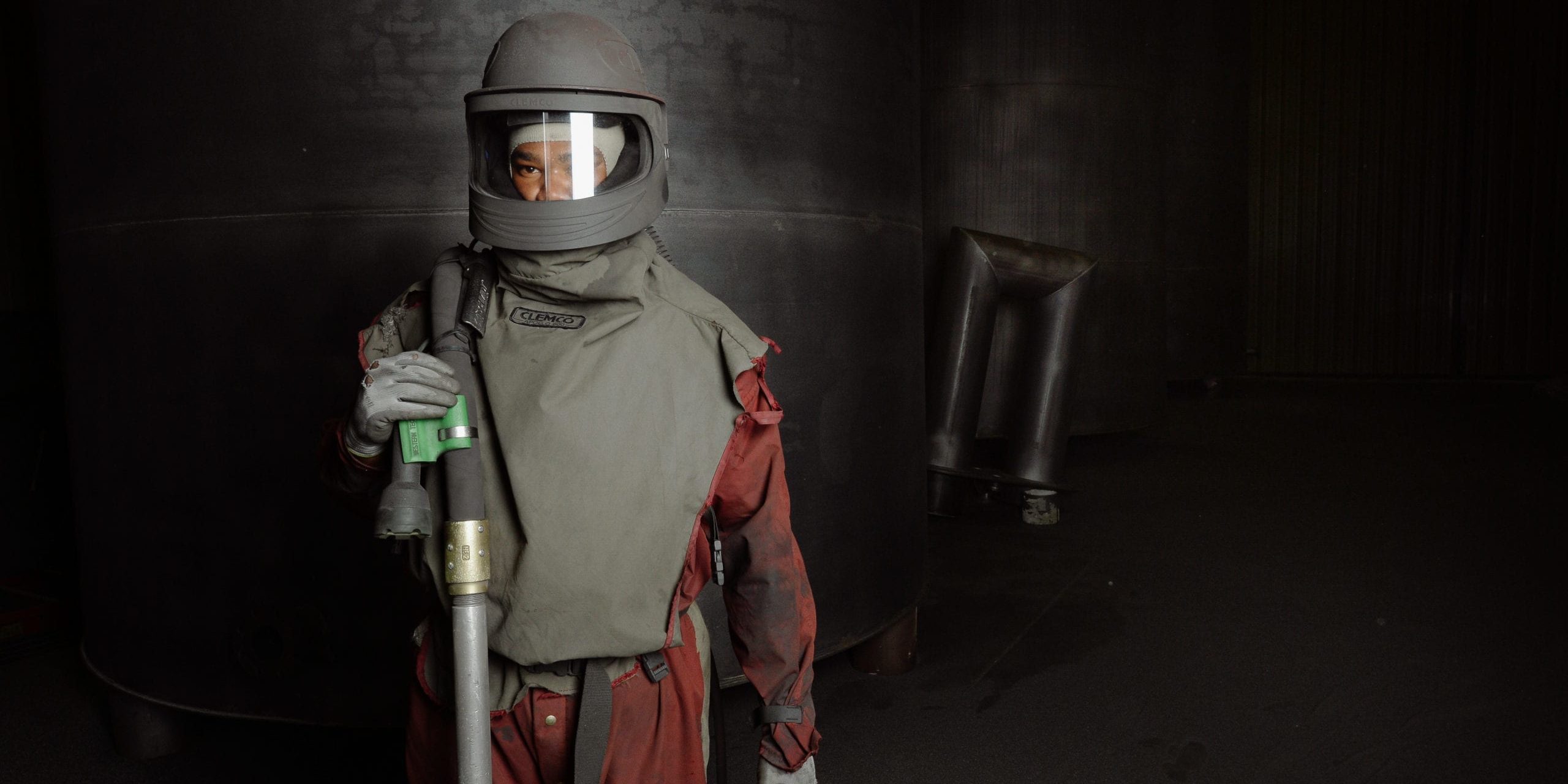 Petrosmith is equipped with state-of-the-art blast, coat, and paint facilities that spray top-of-the-line coatings according to customer specifications. Our blasting, coating and painting facilities are some of the largest in the industry, allowing for continuous production to allow quality and timely product delivery to our valued customers. Our coating and painting facilities are also temperature controlled, allowing us to operate in all-weather conditions and maintain manufacturer's application specifications throughout the entire coating and painting process.
Petrosmith uses plural-component sprayers that are designed to spray the toughest plural-component materials, guaranteeing accurate and on-ratio spraying. This equipment has intuitive user controls that provides real-time ratio display for ultimate spray control.
Petrosmith offers industry-approved long-lasting coatings from premium trusted brand names like Sherwin Williams, International / AkzoNobel, PPG, Corchem, and others. The coatings are appropriate for use in the presence of salt water, petroleum products and other substances utilized in the production of fossil fuels. 
Mailing Address
P.O. BOX 6291
Abilene, Texas 79608
West Texas Yard
10512 W County Rd 150
Midland, Texas 79706