Petrosmith is an industry leading producer of API 12F oilfield storage tanks. With one of the largest tank production facilities in Texas, we can produce tanks with a size ranging from 100 BBL to 1000 BBL, including both tall (15'-6" x 30') and squatty (21'-6") 1000 BBL tanks. The facility is highly flexible, with an ability to offer custom built tanks conforming to our customer's specifications, all at a highly competitive lead time.
Oilfield Storage Tanks
Petrosmith produces oilfield storage tanks ranging in size from 100 BBL to 1000 BBL, and can produce both monogrammed and non-monogrammed tanks built in accordance to API 12F, either 12th or 13th edition varieties.  All tanks are constructed from 3/16" and 1/4" A36 quality materials.  And constructed and tested to API specifications.  Petrosmith's tank operation is completely integrated with all operations from tank fabrication to painting and final assembly done in-house at our Abilene facility.  Petrosmith has over 80,000 square feet of tank fabrication facilities, in addition to over 40,000 square feet of blast, coating, and painting bays.
Gunbarrel Tanks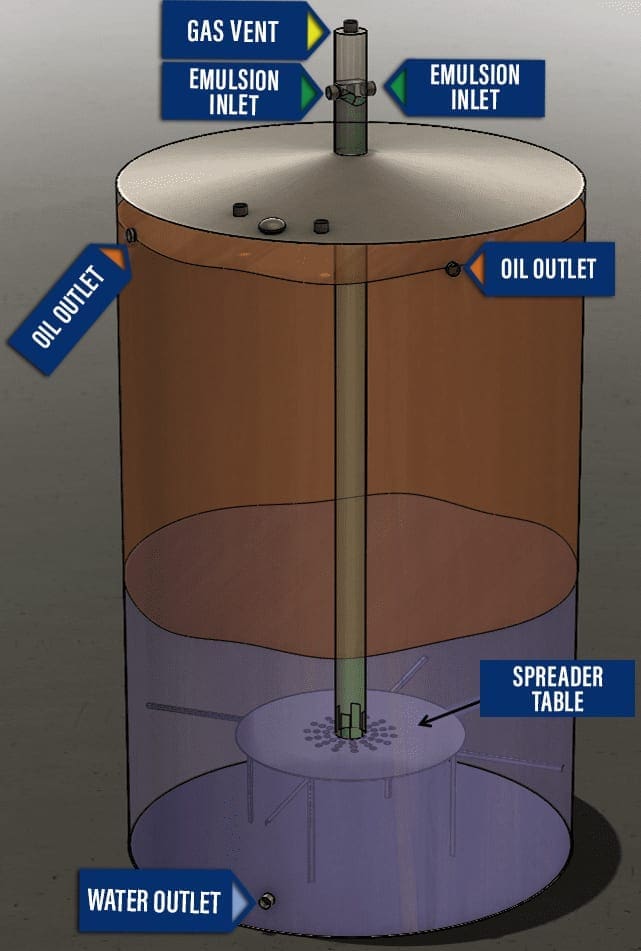 Gunbarrel tanks are an excellent choice for Tank Batteries when atmospheric pressure, gravitational force, and retention time are sufficient for the adequate separation of oil, water, and gas.  Our Petrosmith standard design Gunbarrel tanks come with flume pipe assembly, spreader table, waterleg outlet with tie down brackets, API 5L threaded couplings (4" standard) and bolt-on gas chamber (flume pipe cap).  We can provide our standard design Gunbarrel tank or we can customize our standard design to match your specific requirements.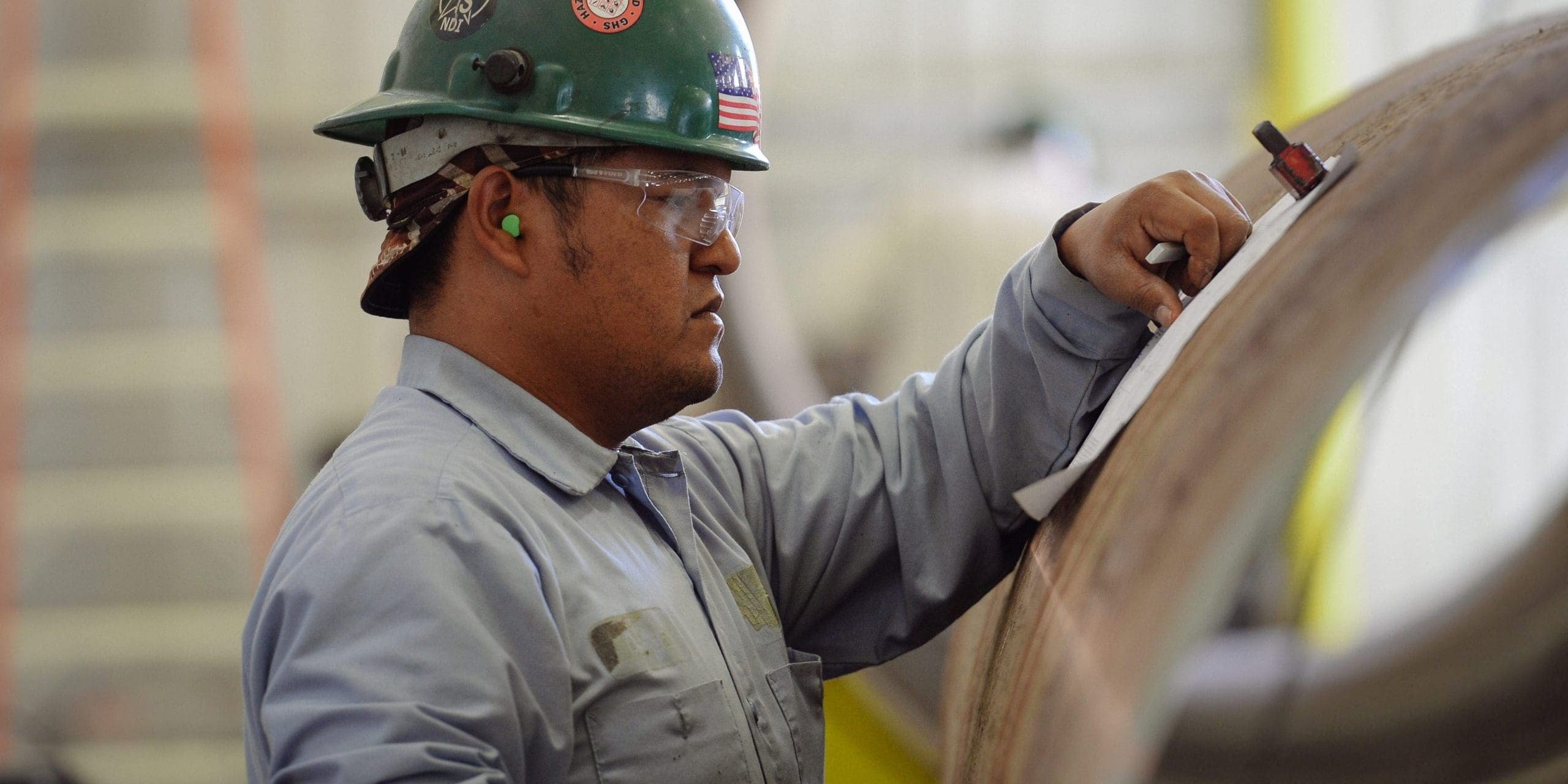 Petrosmith manufactures tanks ranging from 100 to 1000 barrels capacity, with either standard threaded couplings, or flanged connections as required.   Customers can choose from flat bottom tanks, A-type, or B-type tank bottoms built to API 12F specifications.  Tanks can be made to either 8 oz. or 16 oz. construction, depending on the customer's requirement or preference.

On location, employee's safety and access to every area is essential. Petrosmith's walk and stair units stand up to the rigors of the field while giving workers access to vital equipment components.
Walkways and stairways are constructed from prefabricated components designed to be field erected alongside of tanks or similar structures. Petrosmith standard walkways consist of tread sections, railing assemblies, and toe boards so the completed structure will support a uniform load of 50lb/ft2 as specified in the API twelfth edition. Standard stairways are designed for field erection with a 26" minimum width capable of supporting 100lb per linear foot of tread width as specified in API 12F twelfth edition.   Walk and stair can be provided in either galvanized finish (standard) or painted to match the tanks.  Additionally, API 12F 13th Edition stair and walk available upon request.
Petrosmith's variety of coatings make it possible to prepare tanks of all sizes for virtually any application. These are high-quality, long-lasting coatings from premium trusted brand names like Sherwin Williams, International / AkzoNobel, PPG, Corchem, and others. The coatings are appropriate for use in the presence of salt water, petroleum products and other substances utilized in the production of fossil fuels.
Mailing Address
P.O. BOX 6291
Abilene, Texas 79608
West Texas Yard
10512 W County Rd 150
Midland, Texas 79706