The Modflex Lean Program outlines the approach used in our Modflex design to drive lean implementation & waste reduction strategies in design engineering. We refer to this as our Value Stream Optimization approach.  Design for Value and Design for Manufacturing are both a significant part of this methodology.
The results of these efforts allow for an exclusive commercial offering and ultimately an enhanced customer experience.  It eliminates constant change orders after a PO is placed and makes ordering future facilities or expansion modules easy, without a difficult estimating and proposal process.  This reduces the cost of additional facilities due to repeatability of the standardized design with true "plug and play" capability, with predictable cost and repeatable delivery schedules.
Modflex also has the ability to provide more advanced analysis summaries, including Design Failure Mode Effect Analysis (DFMEA) and Process Failure Mode Effect Analysis (PFMEA).
Modflex incorporates the concept of Design for Value into our product development strategy. This multi-dimensional approach focuses on cost reductions, while providing the features and quality levels expected from our customers. Our systematic approach focuses on innovative technology and concepts to be incorporated into the design, enhancing the product offerings provided and distinguishing Modflex as truly unique.
In addition, our unique methods of standardization and a deliberate effort in simplifying the overall design leads to a visually aesthetic, cost-effective solution. While we design the entire facility for our customers, we also take a customer-provided concept and redesign into a true modular facility.  Our engineers are familiar with both manufacturing practices and field activities, allowing for cost reduction solutions in a simplified design, as well as focus on how the design impacts operations in the field.
Our approach to Design For Value leads to more than just material and labor savings on the product offerings.  The true savings come from the overall impact this has on the entire value stream.
For our customers focused on oil and gas production and processing equipment, Modflex Lean Design has a proven record of significant cost savings. While most competitors measure installation time in days, we measure our success in hours. This has a major influence on associated field operations and indirect cost. The standardization efforts in Modflex products lead to quick turn-around cycle times for expansion modules, product modification and future facilities.  Case study results for Modflex facility designs reported from our customers show a cost savings range of 20-50% per well, when compared to traditional methods of construction.
Design For Manufacturing (DFM) and Design For Manufacturing & Assembly (DFMA) approach impacts the entire value stream, including field installation... not just manufacturing. Our lean principles drive waste elimination, error proofing and focuses on labor optimization from the perspective of our customers.
There is a certain level of quality and repeatability that you would inherently expect in a manufacturing facility that is difficult to replicate in a field environment. Our approach eliminates many of the factors that affect product quality and unexpected delays in processes performed on-site.  Nondestructive testing (hydrostatic, radiographic, etc.), visual inspection, pre-commissioning mechanical fit-up, and functional tests are performed in a controlled environment at Modflex.  This not only minimizes the requirements once the product is on-site, but also eliminates unforeseen obstacles in the design that may be overlooked using traditional methods.
We take the complexity out of the field and bring it into our manufacturing facilities, dramatically impacting field related safety, quality, delivery and cost.  Our goal is to eliminate all field welding, design with minimum field connections, minimize any off-skid piping and provide a product that has the fastest field installation time in the industry.
Modflex includes the entire Value Stream in our Design Review Process, incorporating the Production Preparation Process (3P) into the design approach.  This includes cross-functional teams to focus on cost optimization and minimize cycle time.  When possible Modflex includes customer field representatives to provide input for improvement ideas, error proofing, waste elimination and lessons learned.  This approach is used for both new product introduction and product redesigns.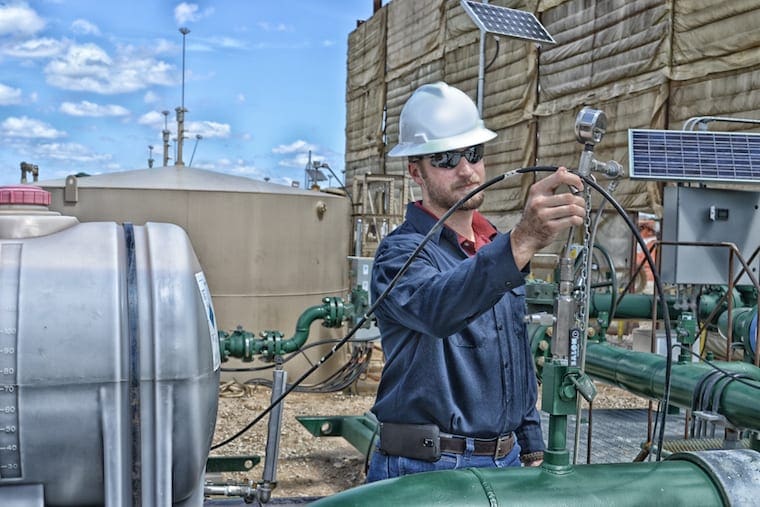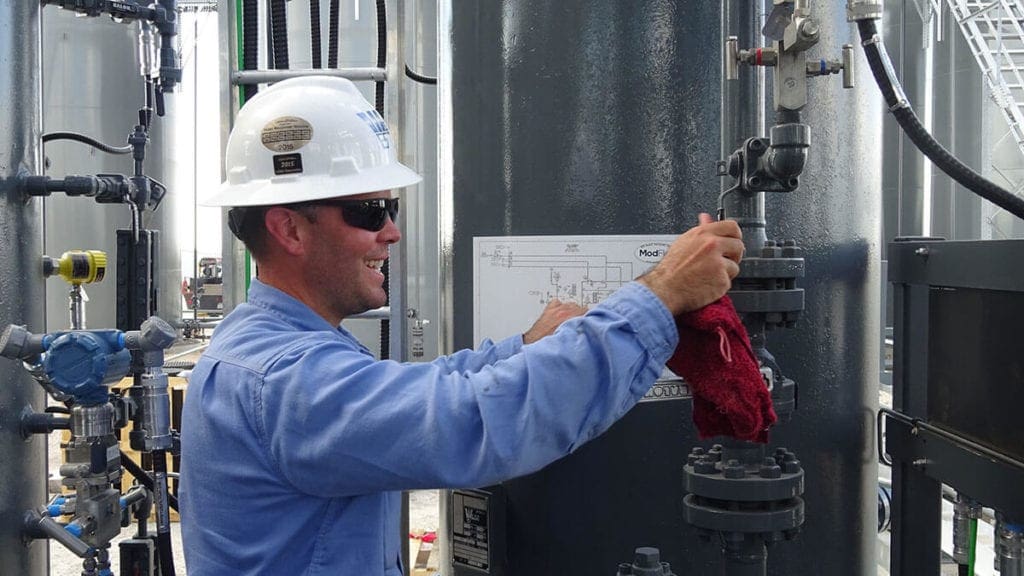 Mailing Address
P.O. BOX 6291
Abilene, Texas 79608
West Texas Yard
10512 W County Rd 150
Midland, Texas 79706